Trick to Get Free Rs 200 Cash from One Payzapp Account- All User [Transfer to Paytm]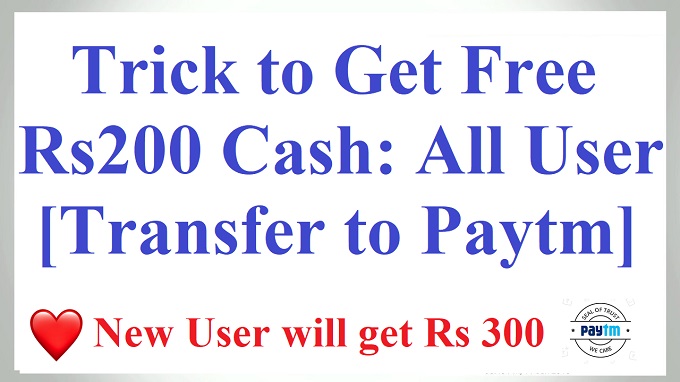 In This Offer You Have To Send ₹2500 To From PayZApp To PayUnow (Bharat QR Code) & Get ₹250 CashBack Within 7 Days. Offer For All New & Old User.
If You Have Multiple Payzapp Account You Can Do Mini KYC On All Accounts & Take 200 Cashback On Every Account Just Payment On Single Pauynow Account.
Do join our Telegram channel for more loot deals - click here to join
Steps to Get Free Rs 200 Cash from One Payzapp Account
1. First Of All Download Latest Version PayUnow App From Below Link
2. If You Have A Account Then Open It Simply Or Create A New Account
Note – You Have To Verify PayUnow Account With Original Pan Card
3. After Opening The App You Will Get A Bharat QR Code On The App
4. Now Open Old Or New PayZApp Account After Download App From Below
Use Payzapp Refer code stg003 if you are new user
5. After Opening Or Creating PayZApp App Move On App Home Page
Note – Make Mini KYC or Full KYC
6. Now Add Money ₹2500 On PayZApp From Your Debit Card Or Credit Card
7. Now Click On Scan Pay Option & Send ₹2500 To PayUnow Bharat QR Code
8. Within 3 Days Full Amount Will Transfer To Bank Account With Link With PayUnow Account
Note – PayUnow Will Take 2% Charge To Bank Transfer. So You Will Get ₹2,450 In Your Bank Account
9. Now Wait 7 Days & You Will Get ₹250 CashBack In PayZApp Wallet
10. You Can Transfer This CashBack To Bank Account Using PayZApp Debit Card
So total you will get Rs 200 Profit from One Payzapp Account
Do join our Telegram channel for more loot deals - click here to join